Field Trips
Interested in booking a field trip for your class or group?
We offer a range of field trip experiences! Here are some fun options!
Enchanted Trail  – an outdoor immersive story experience (Timbrook Library)
Outdoor or indoor Storytime with stations (any CCPLS Location)
Live Digital Field Trip (any CCPLS Location)
Classroom visit
We are open to other fun ideas!
Teachers, also check out the opportunity for Showcase on Student Achievement at CCPLS!
Please reach out to us by email at campbellevents@co.campbell.va.us or give us a call at 434-313-3104 if you are interested. We look forward to working with your group!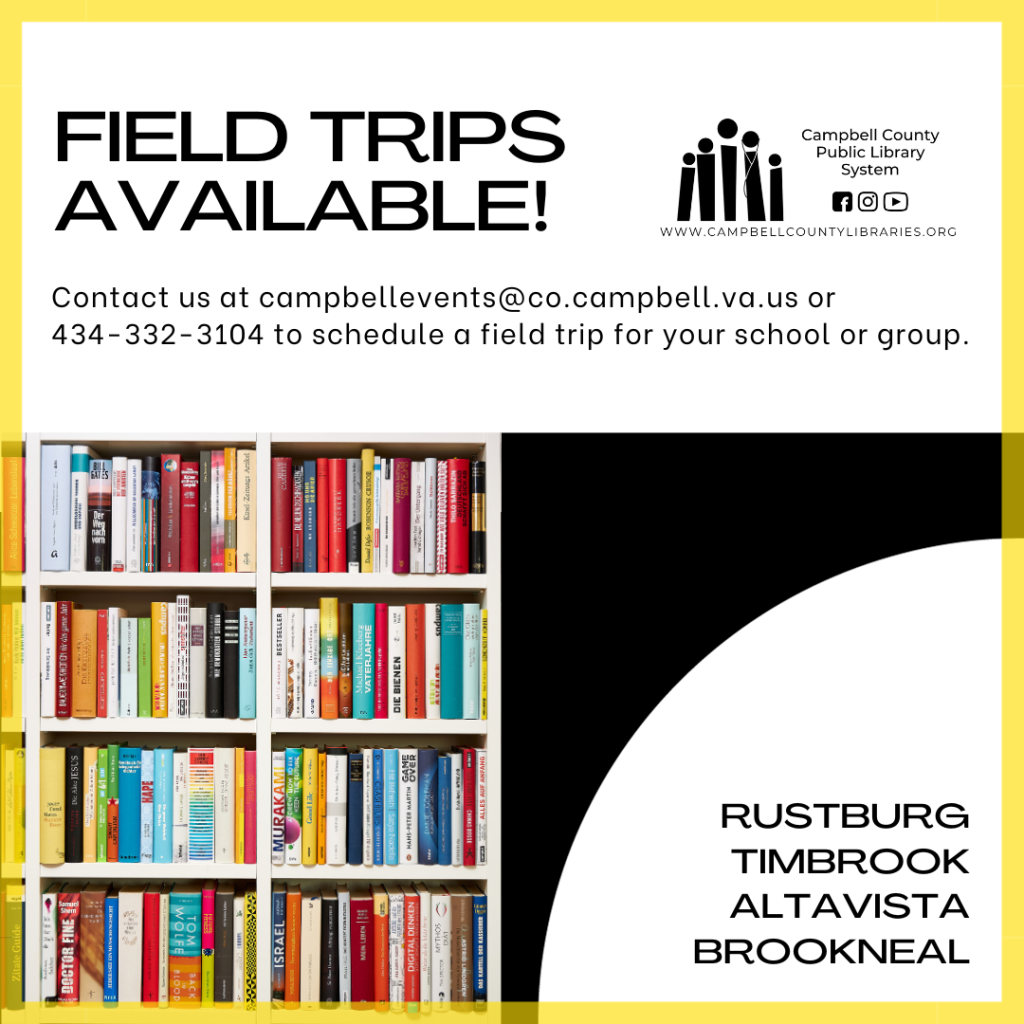 For another great school opportunity, check out our Showcase on Student Achievement program!