Programs
A variety of year-round classes and programs are held for adults. To see any upcoming special programs and events for adults, check the latest free event flyer or calendar.
Campbell Event Guide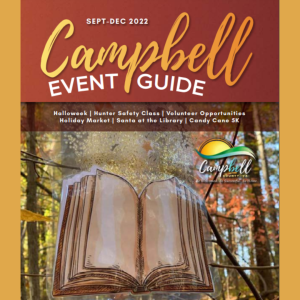 Rustburg Library: October 8, 2022 (9:00 AM – 5:00 PM)
The Basic Hunter Education Course covers materials on hunting safety, principles of conservation, and sportsmanship. Pre-study is required as all test material is not covered in class. Taught by a representative of the VA Department of Wildlife Resources. Pre-registration is required, as spaces are limited.
Night at the Museum
Avoca Museum: October 14 & 15, 2022 (6:00 PM – 8:00 PM)
Families will travel across the grounds of the Avoca's beautiful property and listen to four actors present their character's connection to Avoca. The event will be a similar experience to a professional theater performance.
Each person in your group over 3 years old will need their own free pass. Please arrive 10 minutes prior to your scheduled tour time. This event will be held rain or shine. We suggest that you bring a flashlight as the grounds may be uneven and dark. If you need to cancel your pass, please cancel through Eventbrite or contact us so that someone else can sign up.
You must register for your tour through Eventbrite.
Need accommodations or have questions? Email campbellevents@co.campbell.va.us or give the Events & Experiences Team a call at 434-313-3104.
Caregiving: Tips and Techniques From Someone Who Has Been There
Staunton River Memorial Library: October 19, 2022 (10:00 AM – 12:00 PM)
Caregiving is a labor of love. In this program we will share strategies for making the journey a little easier and discuss resources that can be used when caring for another. Presented by the Alzheimer's Association in partnership with The Beard Center on Aging at the University of Lynchburg. For more information, contact Tywanna Whorley at tmwhorley@co.campbell.va.us or  call (434) 313-3106.
Timbrook Library: October 26, 2022 (2:00 PM – 3:30 PM)
Interested in learning about computers, software programs and more? Get an overview of tech and now to navigate it. For more information, contact Sarah Johnson at smjohnson@co.campbell.va.us or  call (434) 332-9658.
Technology
One-on-one assistance is available for specific technology needs.
Groups

All four Campbell County Library branches offer book discussion groups that meet once a month.

Needlework groups meet at three of the Campbell County Library branches. Stitchery styles include: Knit, crochet, quilt, embroidery, needlepoint, and more!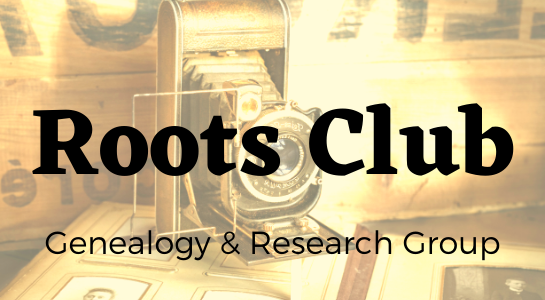 The Roots Club meets quarterly and rotates among CCPLS locations. Learn about different facets of researching ancestors and local history. Collaborate on research projects and techniques.