News
Friends of the Rustburg Library Receive 2022 Giving Back Award
The Friends of the Rustburg Library were recently recognized in the November/December 2022 edition of Lynchburg Living Magazine for the 2022 Giving Back Awards. Congratulations to the Rustburg Friends on this tremendous honor!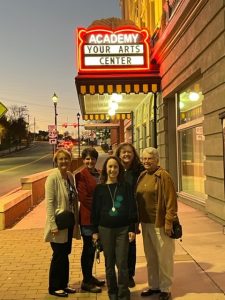 Campbell County Public Library System Adds Spanish Collection
The Campbell County Public Library has added a variety of books in Spanish to its collection. They include fiction books in categories such as romance, magical realism, suspense, classic literature, and historical literature; and nonfiction books in health, cooking, taking the GED exam, finance, autobiographies, and cultural topics.
The Spanish collection will be housed at the Timbrook Library location, which is at 18891 Leesville Road, Lynchburg. Anyone with a library card from Campbell County, Lynchburg Public Library, and Bedford County Public Library can check out the items and can place them on hold through the library catalog. The checkout period will be four weeks.
If you have any questions about this new collection, please contact Jordan Welborn, CCPLS Library Director, at 434-332-9657 or ljwelborn@co.campbell.va.us.
Free Event Flyer
eBlasts
Sign up for eBlasts about library programs and services. We have links to a few of our most recent ones below. Want new eBlasts to appear in your inbox? Click on the sign up button.