News
Your design could be displayed on the side of the Brookneal Library!
The Campbell County Public Library System, in partnership with Campbell County Economic Development, is seeking design concepts for a mural to be painted on the side of the Patrick Henry Memorial Library in Brookneal. The community is invited to submit designs for the mural.
We are looking for creative designs that inspire feelings of happiness, fun, and whimsy. Concepts should use bold and bright colors, as well as incorporate the words "Brookneal, Virginia" somewhere in the design (this can be a prominent part of the design or in the bottom corner). More abstract concepts are preferred to murals featuring people or historical events. Submissions that use graphic images, vulgar language, political themes, or religious imagery will not be considered.
The design ultimately used in the mural will be selected by a panel of judges. Designs will be treated as "art to inspire" the final mural. If selected, the actual work of painting the mural will be contracted out to an artist through a RFP (Request for Proposal process following procurement procedures). Contracted artists may tweak the submitted design based on space constraints, availability of supplies, personal skillset, flow, overall aesthetics, and other factors.
Design submissions will be accepted through midnight on Sunday, April 16th. Email submissions in .pdf format to Jordan Welborn at Ljwelborn@co.campbell.va.us or in person at the Patrick Henry Memorial Library (204 Lynchburg Avenue Brookneal, VA 24528; hours: Tues 10-7, Thurs 10-5, & Sat 10-2). Multiple submissions from the same artists are welcomed.
Friends of the Rustburg Library Receive 2022 Giving Back Award
The Friends of the Rustburg Library were recently recognized in the November/December 2022 edition of Lynchburg Living Magazine for the 2022 Giving Back Awards. Congratulations to the Rustburg Friends on this tremendous honor!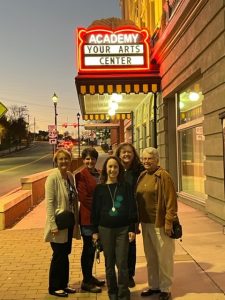 Campbell County Public Library System Adds Spanish Collection
The Campbell County Public Library has added a variety of books in Spanish to its collection. They include fiction books in categories such as romance, magical realism, suspense, classic literature, and historical literature; and nonfiction books in health, cooking, taking the GED exam, finance, autobiographies, and cultural topics.
The Spanish collection will be housed at the Timbrook Library location, which is at 18891 Leesville Road, Lynchburg. Anyone with a library card from Campbell County, Lynchburg Public Library, and Bedford County Public Library can check out the items and can place them on hold through the library catalog. The checkout period will be four weeks.
If you have any questions about this new collection, please contact Jordan Welborn, CCPLS Library Director, at 434-332-9657 or ljwelborn@co.campbell.va.us.
Free Event Flyer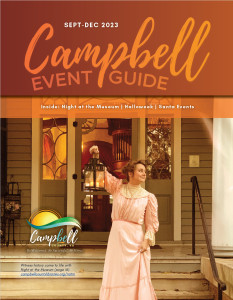 eBlasts
Sign up for eBlasts about library programs and services. We have links to a few of our most recent ones below. Want new eBlasts to appear in your inbox? Click on the sign up button.