CCPLS Beanstack
Welcome to Beanstack!
Take our library awesomeness anywhere with the free Beanstack app! Track your reading minutes, create book reviews, and do fun activities to earn virtual tickets and badges. Enter your tickets into drawings to win prizes!
How do I sign up?
Go to our Beanstack website:

campbellcountylibraries.beanstack.org

Click on Register an Individual or Family.
Fill in your info! Beanstack allows families to be linked together, so all family members can be accessed with one login.
Is there an app?
Yes! Go to your device's app store, search for Beanstack Tracker, and follow these steps:
Search for "Campbell County Public Library System (VA)."
Click on our library.
Follow the steps to register an individual or family!
What are some virtual badges that kids & teens can earn for tickets?
Earn logging badges by keeping track of how many minutes you read.
Earn review badges by creating written or picture reviews. Your reviews will be shared on Beanstack with readers your age! CCPLS approves reviews periodically before they are posted on Beanstack.
Earn activity badges in all sorts of awesome ways. Explore CCPLS in-person events, ongoing activities, and virtual fun! Here are some examples:

Book Hunts:

Explore the downtowns of Altavista, Brookneal, and Rustburg! We have partnered with local businesses and organizations to create Book Hunts, a fun way to get to know your community.
Creepy Crawlies: This month, we have special activity badges to learn about some of nature's most creepy-crawly creatures, like a jumping spider and a hissing cockroach, and why they're actually cool—and sometimes even cute. Read 10 fun stories, each about a different critter!

Beyond Books:

Did you know that CCPLS now has a Beyond Books Collection? This includes all kinds of fun things that can be checked out, such as games, cookie cutters, and so much more!

Teen Library Ideas:

Do you have an awesome idea for a library event for ages 11-17?
Click on the image below to head to our Beanstack site!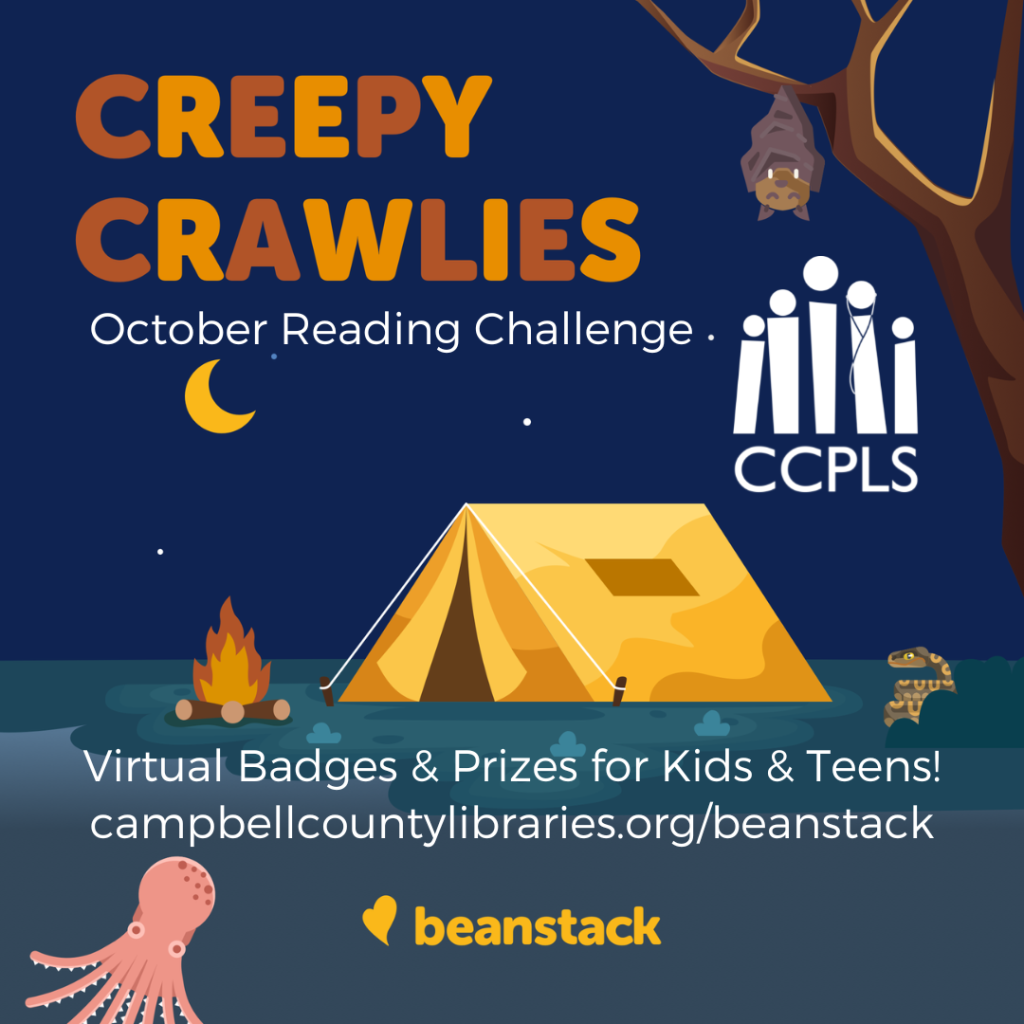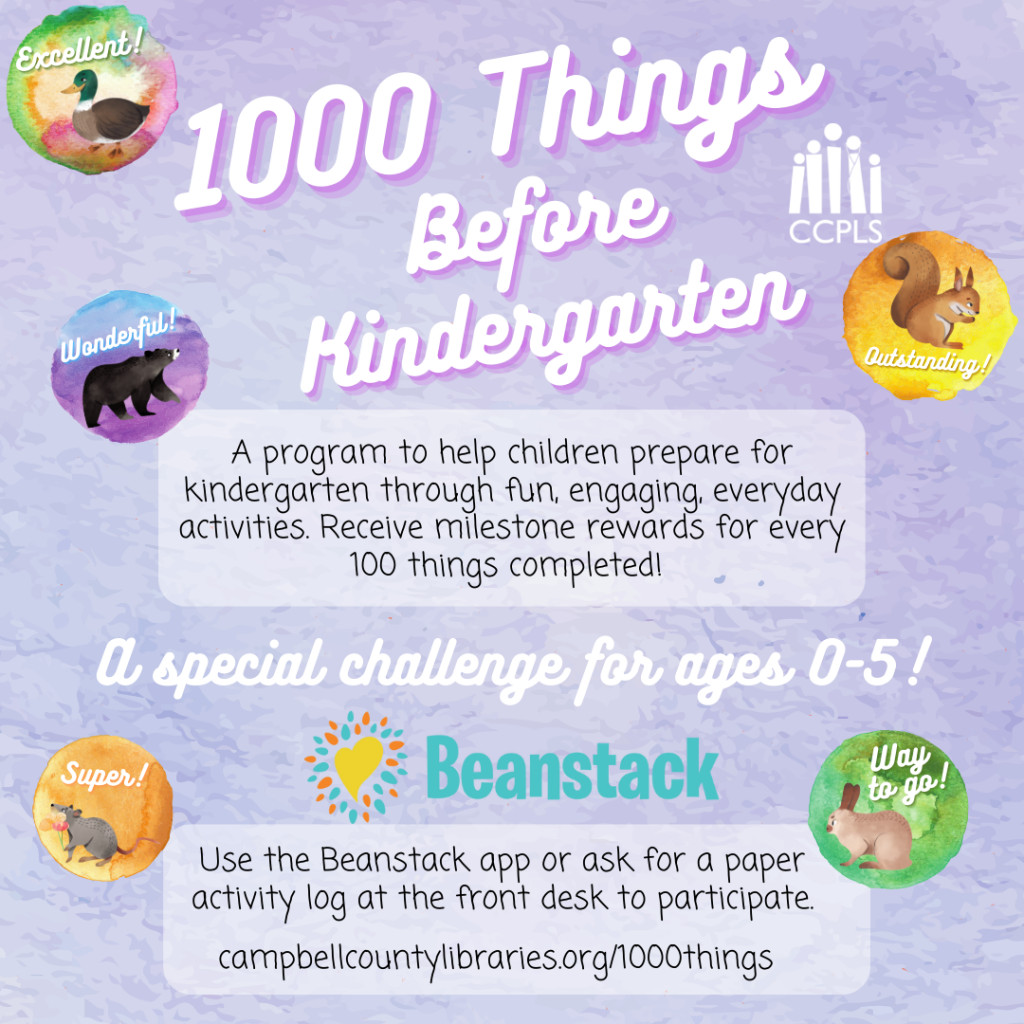 HallowREAD Challenge coming soon!