LEGO® + Labrary
This STEM program is for kids to explore!
Stations will be set up for children to select which activities they would like to try, including LEGO® bricks, circuits, and more. Grades K-6 and their families are invited.
Tuesdays | 3-5 PM
Staunton River Memorial Library
Timbrook Library

August 29
September 19
October 10
October 31

Rustburg Library:

September 5
September 26
October 17
November 7
Homeschool families, join us for our Homeschool Meetup one hour early!
Need accommodations or have questions? Email campbellevents@co.campbell.va.us or give the Events & Experiences Team a call at 434-313-3104.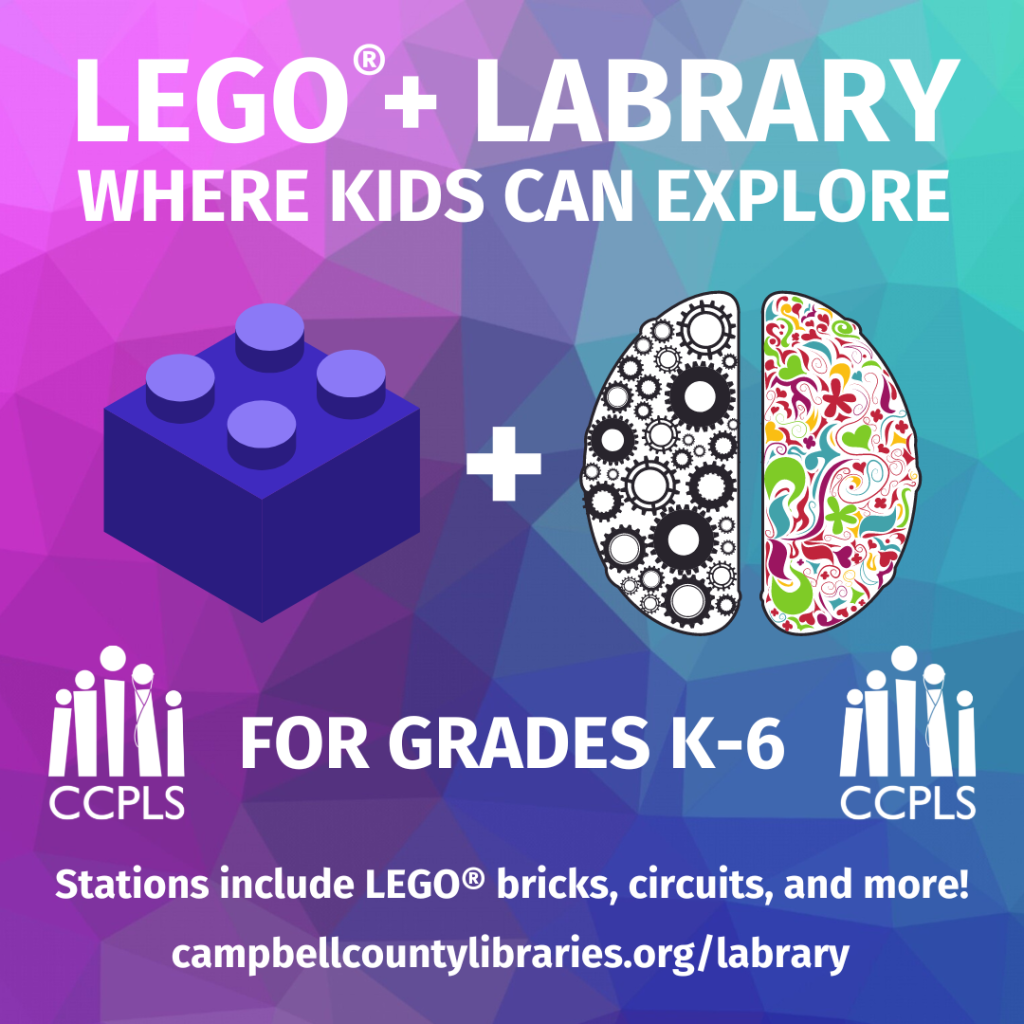 LEGO® is a trademark of the LEGO Group of companies which does not sponsor, authorize or endorse this site.