Friends of the Timbrook Library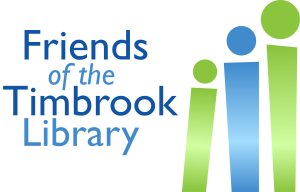 The Friends of the Timbrook Library are supporters of the Timbrook Library programs and services. Their involvement in the library directly supports the children of our community through funding children's programs throughout the year. Every year they provide monetary support to the Summer Reading Program. In December they invite Santa to the library for a fun evening with the children of our community.
In recent years, the Friends have also been known to support the professional development of staff at the library. They have funded trips for staff to attend trainings, seminars, and conferences throughout Virginia.
In 2015, the Friends made a large monetary donation to the Campbell County Public Library Foundation fundraising campaign in support of the construction of the new, and greatly improved, Timbrook Library – a beautiful, stand-alone building in the Timbrook Park which opened on January 9, 2016!
Get Involved
Ongoing Book Sale and Annual BIG Book Sale The Friends maintain an ongoing book sale in the Timbrook Library during regular library hours.  In addition, they hold an annual 2-day big book sale in the Fall.
Book Donations to support the sales  Due to an overabundance of donations we are not able to accept anymore donations at this time. Please check back or call the library at 434-592-9551 for more information.
Monetary Donations Accepted in the form of cash or check (made out to The Friends of Timbrook Library) any time during regular library hours.
Membership  You can join the Friends! The Friends are currently seeking members for their general membership. Membership forms can be obtained from the Timbrook Library. For additional information, please contact the library at 434-592-9551.
The Friends of the Timbrook Library Board, 2022
Susan Jevitt, President
Kathy Meredith, Treasurer
Kim Doyle, Secretary
Cindy Shockley
Fred Smith
Laverne Smith