Book Discussion Groups
Rustburg Library
Is there any interest in an afternoon or evening monthly book club?  If so, contact the library and let us know!

Timbrook Library
Evening Book Club meets last Tuesdays at 6:00 pm.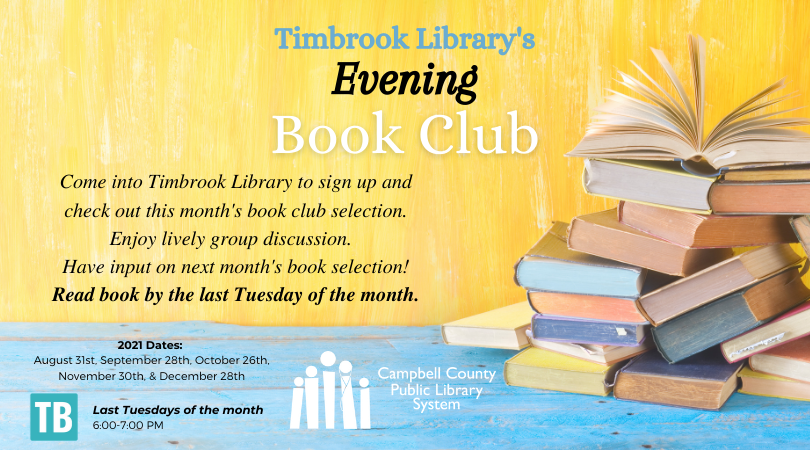 Staunton River Memorial Library
Read & Relate Book Group meets every third Friday at 10:30 am.
Patrick Henry Memorial Library
Book Club Among Friends meets every third Thursday at 7:00 pm.