Kids & Teens
Click on the items below for more information!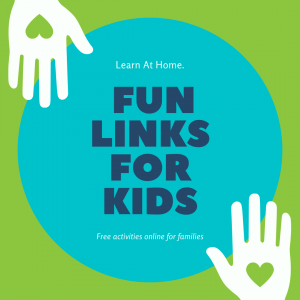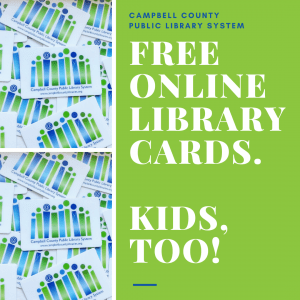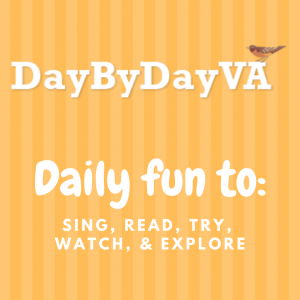 Our libraries offer a variety of year-round classes and programs for children and teens from infancy to high school.
Babygarten Inc. is an educational curriculum for caregivers and their babies from birth to toddlerhood. Click here to learn more.
Tot Time is an early-learning program designed primarily for two and three year olds. Click here to learn more.
Preschool Storytime is geared for children four and five years old. Click here to learn more.

State Park Backpack Program:
Learn about nature in your backyard, at a local park, or at any of Virginia's 36 State Parks.
Each backpack contains a free parking pass to any State Park in Virginia, a Port-a-Bug Field Observation container, magnifying lens, dip net, activities page, a Bigfoot Leave No Trace card, and Pocket Naturalist guides to Bugs & Slugs, Animal Tracks, Virginia Birds, Mammals, and Trees & Wildflowers.
Check out a backpack at any Campbell County Public Library to start your adventure!
Field Trips:
Field Trips can be scheduled at any of our 4 locations by contacting Katie at kllane@co.campbell.va.us or 434-332-9655. For quick access to our form, click here.
Open Play Lego Day:
Families with children under 12 are invited to build Lego creations.  Children are encouraged to work with family members, friends, or independently based off of their preference.  We will provide all Legos for this fun drop in STEM activity.
STEAM Labrary:
Science, Technology, Engineering, Art, and Mathematics inspired opportunities for children in 1st through 5th grade. Families can work together on their own time and explore the monthly program. This is a drop in event.
Homeschoolers:
We offer early bird versions of our Lego and Labrary programs for you and your families. You are invited to come before the crowds and stay after the early hour is over.
*Please see our Facebook page or visit our website's calendar for times and locations.
Click the button below to sign up for a once-a-month eBlast highlighting library events.