Halloween Candy Cruise
Join us on Saturday, October 30 at 10 a.m., for a Candy Cruise in Rustburg! Similar to a trunk-or-treat event, trunks/tents will be stationed around the Social Services Parking Lot in Rustburg giving out sweet treats!
Patrons must stay in their vehicles at all times
Only patrons in their vehicles will be given candy
If you would like to promote your business/organization and help us offer an exciting socially distanced event, please register your trunk/tent today! Vendors must arrive promptly at 9 a.m., stay for the duration of the event, and provide purchased (not homemade) candy or treats. Limited space is available! Register your trunk/tent online today! Click here to register your trunk/tent!
Vendor Decoration Contest:
Whether you are a business that wants to come or awesome neighbors, feel free to go all out for your decorations! We will be asking the families that go through to help us vote for their favorite tunk/tent/table. The winning trunk/tent will earn a gift card and complete bragging rights! All decorations need to be family-friendly.
Vote for your favorite vendor decorations here!
Current List of Vendors:
Jack Dean – State Farm
Finishing Touch Drywall, LLC
Johnson Health Center
Melissa Rector
Grand Slam Martial Arts
Startek
Campbell County Sheriff's Department
Rustburg Volleyball Team
Rehab Associates
Fort Hill Kiwanis Club
Campbell County Literacy Volunteers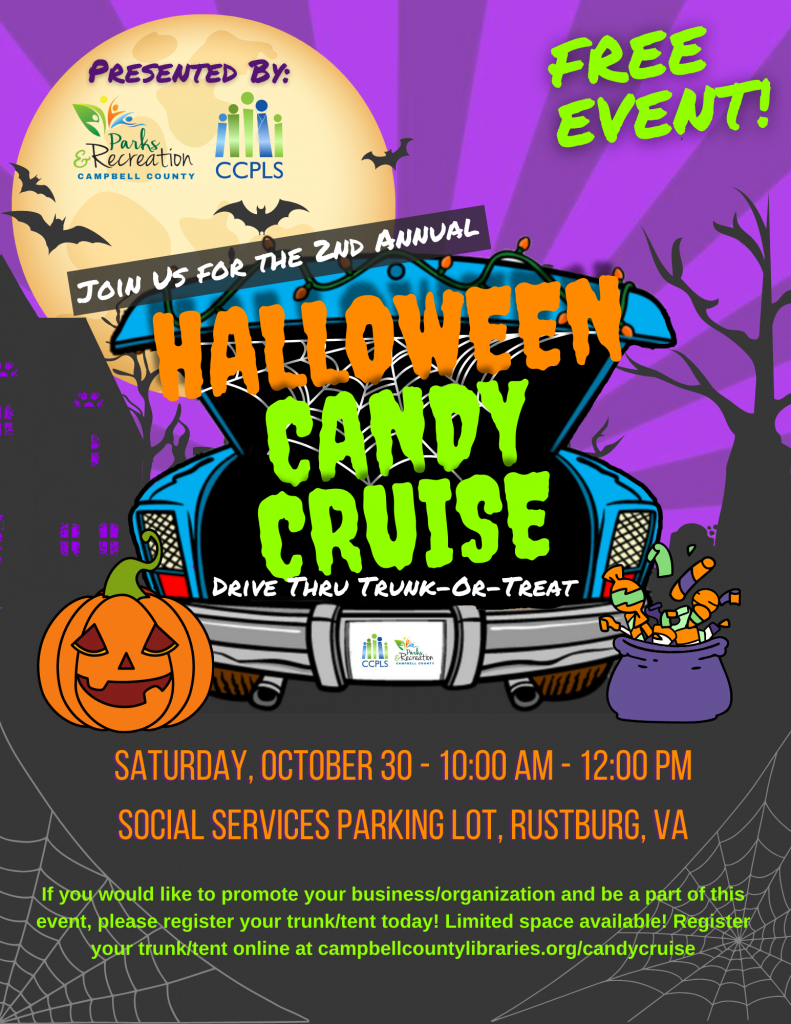 Traffic Flow Pattern:
Please drive safely and watch for pedestrians!